Clamp ~news and releases~ Now - [Trailer] BLOOD-C!
Welcome to a CLAMP lj community that is focused on the news and release information regarding their manga, GATE 7, Drug & Drop, xxxHOLiC and whatever other mischief CLAMP gets into. Enjoy!
~Upcoming manga~
GATE 7 - monthly (on hiatus)
Drug & Drop - monthly
xxxHOLiC Rei - weekly
Subscribe directly to:
CLAMP-NET
CLAMP messages
CLAMP NOW community

Twitterfeed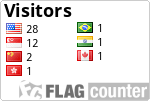 18 May 2011 @ 07:52 pm
[Trailer] BLOOD-C!